Dec 12, 2022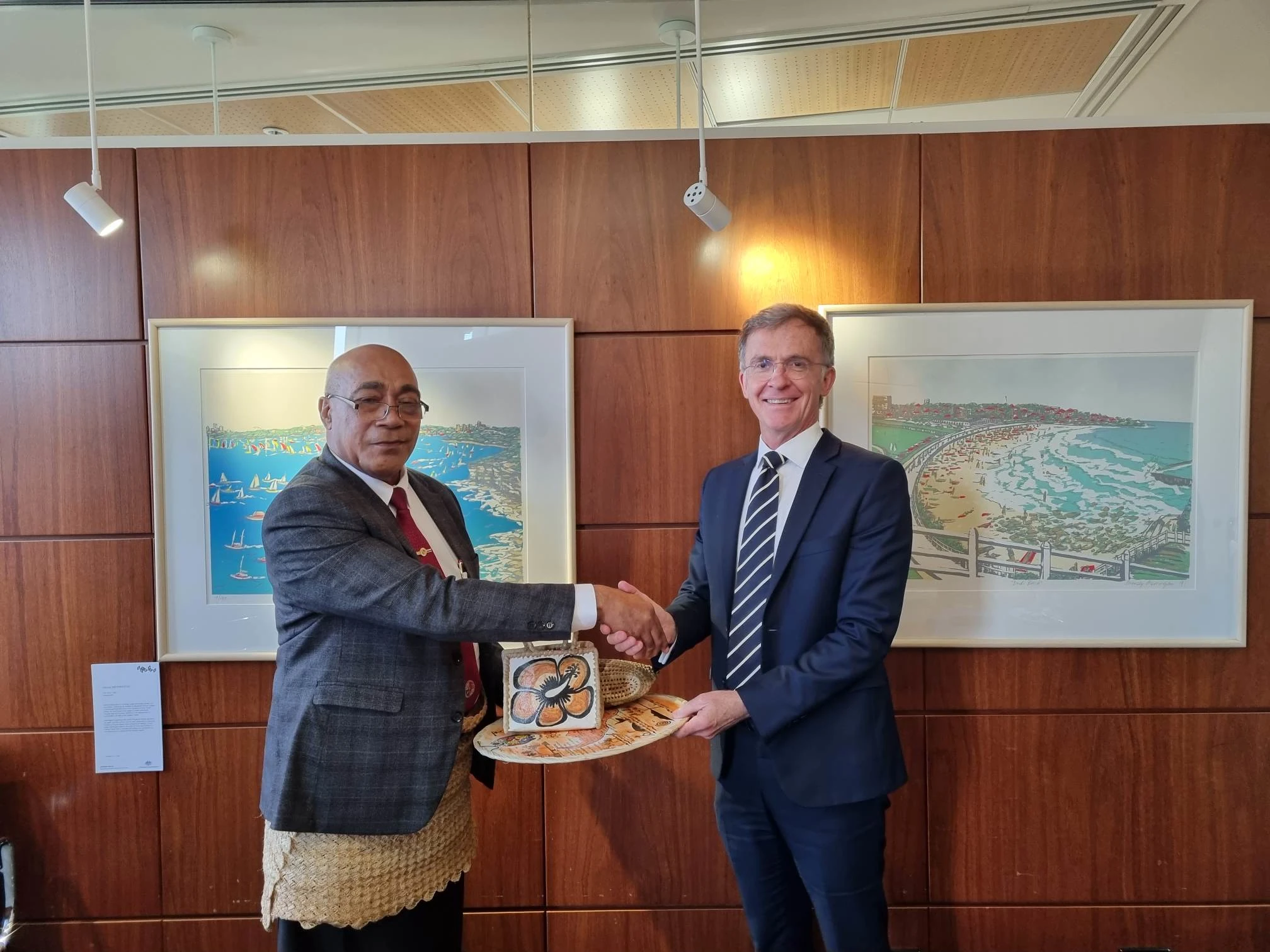 The Official visit of the Minister of Lands and Natural Resources, Lord Tu'i'afitu to Australia started off with a meeting with the Department of Foreign Affairs and Trade in Canberra on December 5, 2022.
Mr. Gerald Thomson, First Assistant Secretary, Polynesia, Micronesia and Development Division extended warm greetings to Lord Tu'i'afitu and expressed the continuous support from the Australian Government to Tonga in terms of particular interest in infrastructure which supports the disaster risk reduction.
Australia and Tonga have enjoyed a close bilateral relationship, supported by the Australian aid program, Defence Cooperation Program, and the Tonga Police Development Program.
Lord Tu'i'afitu conveyed his sincere gratitude and appreciation on behalf of His Majesty, the Government of Tonga and the people to the Australian government for all the financial support and humanitarian aid after the January 15 Tonga volcanic eruption and tsunami. He said, the support and aid maintained Tonga's relief, recovery and evacuation of the affected islands and villages to temporary shelters. He continued, Australian navy also assist in cleaning up of the islands that was severely damaged by the tsunami.
Discussion agenda of the meeting also includes the new location for the new parliament building, Tonga's land and its significance to the people of Tonga, development, security and safety.
Lord Tu'i'afitu also raised the issue that the ministry is facing where, most of the senior, qualified and experience staff have either retired or approaching retirement but their replacement have not yet been trained to fill those positions when it is necessary. He requested DFAT in what ways they can provide scholarships. This request is specifically for the ministry in the areas of land management and surveying to fill the gabs left by the retirees. This has been noted by DFAT to look at.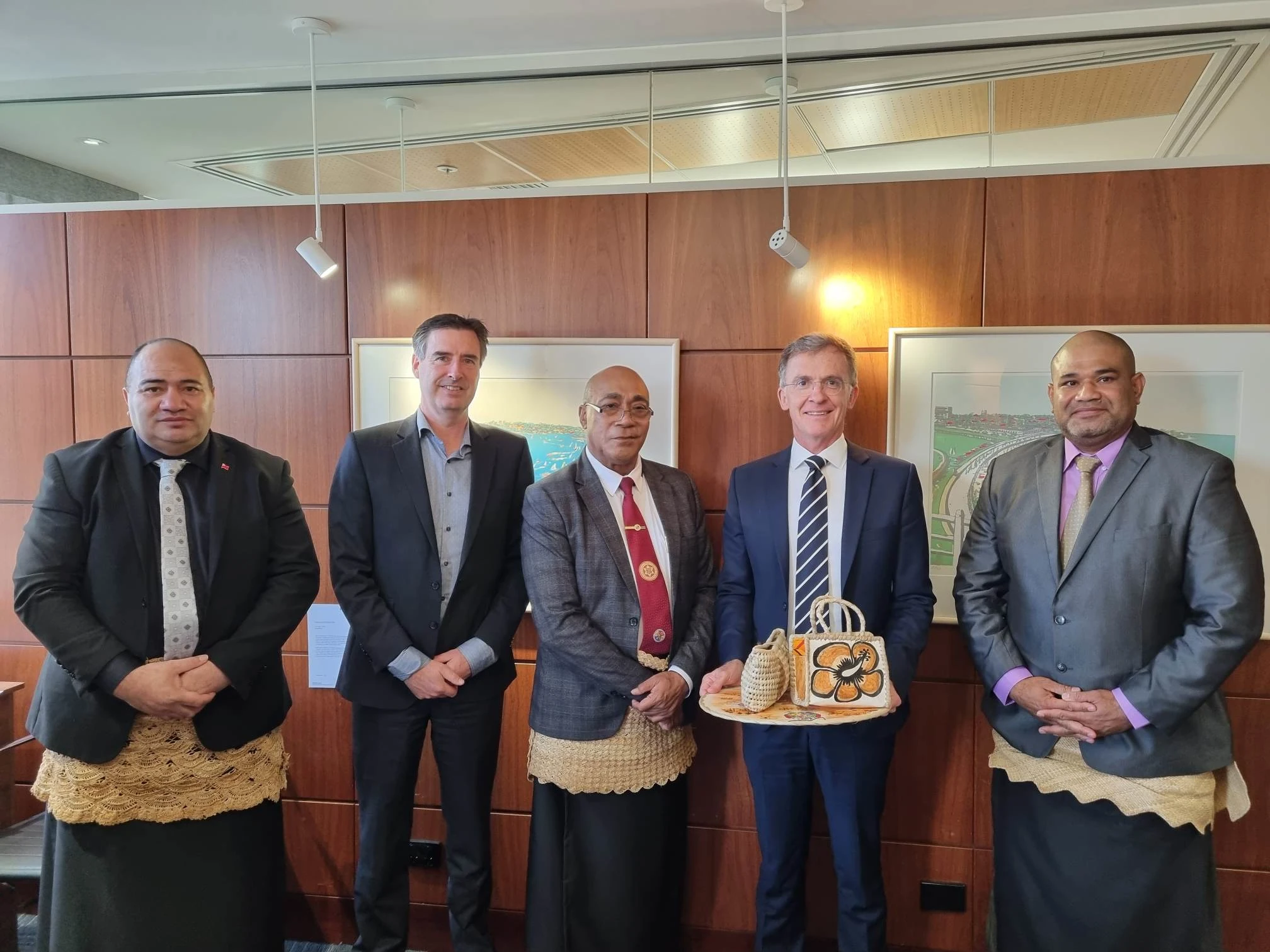 The Tonga delegation was led by the Minister and accompanied by Mr. Viliami Folau, Deputy CEO of the Ministry of Lands and Natural Resources and Mr Tasimani Telefoni from the office of the High Commissioner of Tonga in Canberra.
Accompanying the First Assistant Secretary Thomson was Mr. Jamie Isbister, First Assistant Secretary, Strategic Infrastructure Division and Mr. Luke Robertson, Acting Director, Tonga, Cook Islands, Niue and Tokelau Section.
The Lord Minister will continue on to meet Geoscience Australia in Canberra and then with the Surveying programme of the University of Southern Queensland on December 8, and finally with Queensland Department of Resources in Brisbane on December 9, 2002.
Published Dec 12, 2022 Last update on Dec 12, 2022